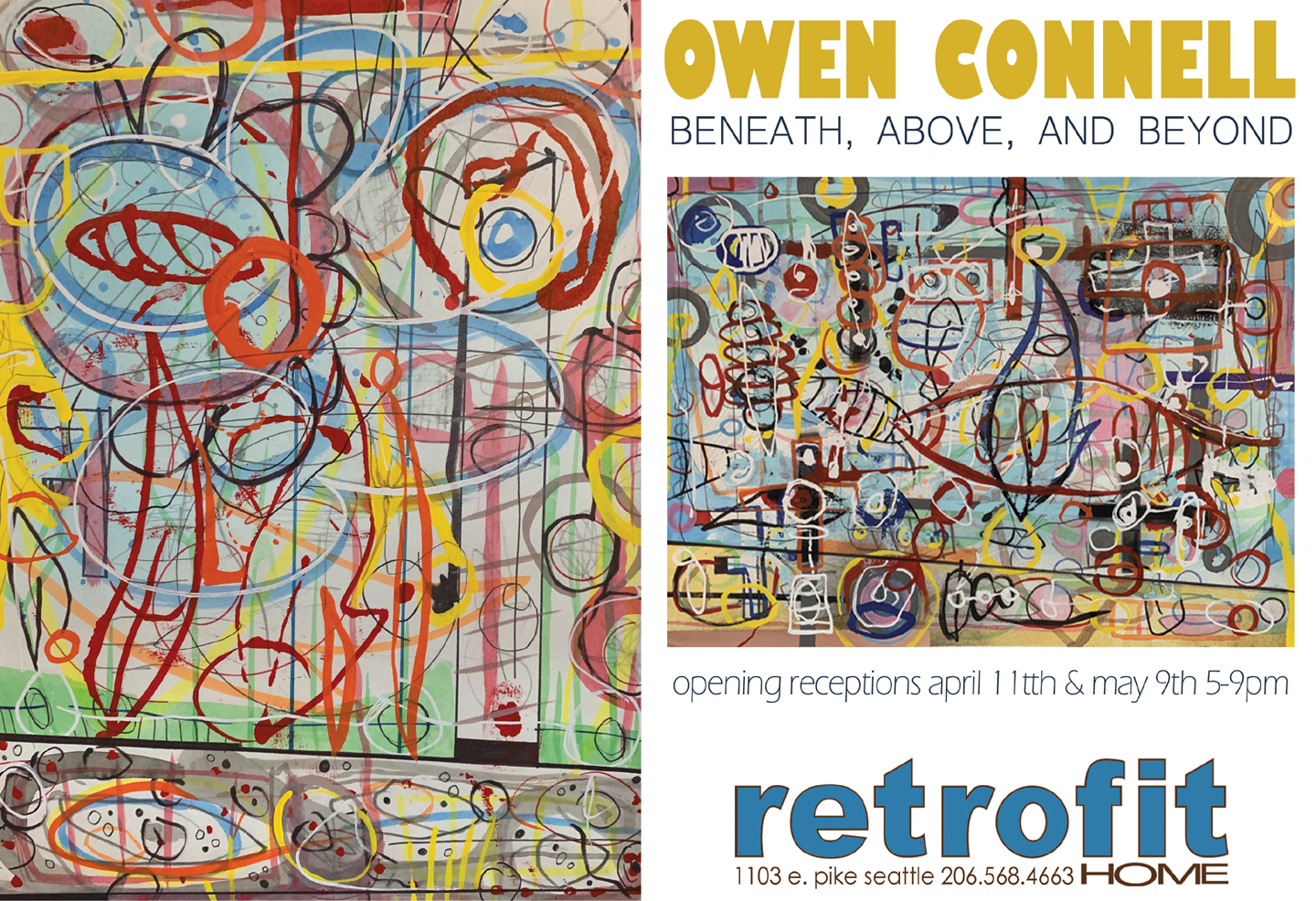 Mixed Media
Owen Connell has long been a staple on Capitol Hill. His paintings, graphics, and unique tattoo work are sought after locally as well as globally.

In his most recent show entitled "Beneath, Above, and Beyond," Owen uses an expressive mid-century color palette that manages to capture beautiful order out of seemingly frenetic energy. His bold and distinctive style are unmistakably Owen Connell.

Champagne receptions on Thursday April 11th and Thursday May 9th, 5-9pm, artwork showing thru the end of May.